Irrigation Systems in Toronto Repaired in Record Time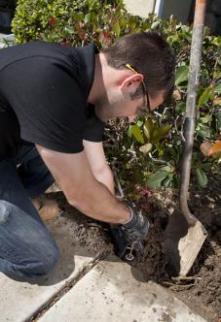 Dealing with a broken lawn sprinkler system can be a pain. If you're like most Toronto residents, you'll put off repairs as long as possible because you don't want to deal with the hassle, cost, or headache of trying to find a decent lawn sprinkler repair company.
Well, today's your lucky day, because you just found the most dependable, affordable, and professional irrigation system repair team in Toronto! Our irrigation team has been serving Toronto for over a decade, in that time we've probably repaired more sprinklers than anyone else in the area. But don't let that fool you: we also offer a lot of other services, including full system design, water usage audits and retrofits, zone additions, blow outs and turn ons, and a lot more.

Call today or contact us to learn more about how we can help make your yard amazing. Our friendly phone operators and talented technicians are always happy to answer you questions and help in any way they can.
---
Why Call Our Team for Your Lawn Sprinkler Needs?

Underground sprinkler systems are our specialty, which means we know the industry & equipment better than the next handyman or landscaper.

We stock all the most common parts for a wide variety of irrigation repair needs, which means we can perform most repairs in a single trip.
We only use the best irrigation equipment, from leading manufacturers like Rain Bird and Melnor.

We treat our customers like royalty. With up-front estimates, accurate appointment times, and impeccable on-site customer service, your satisfaction is guaranteed.

I've called them every year to handle my sprinkler turn-ons and shut-offs for as long as I can remember. They haven't missed an appointment yet.

Stacy S., Thornhill